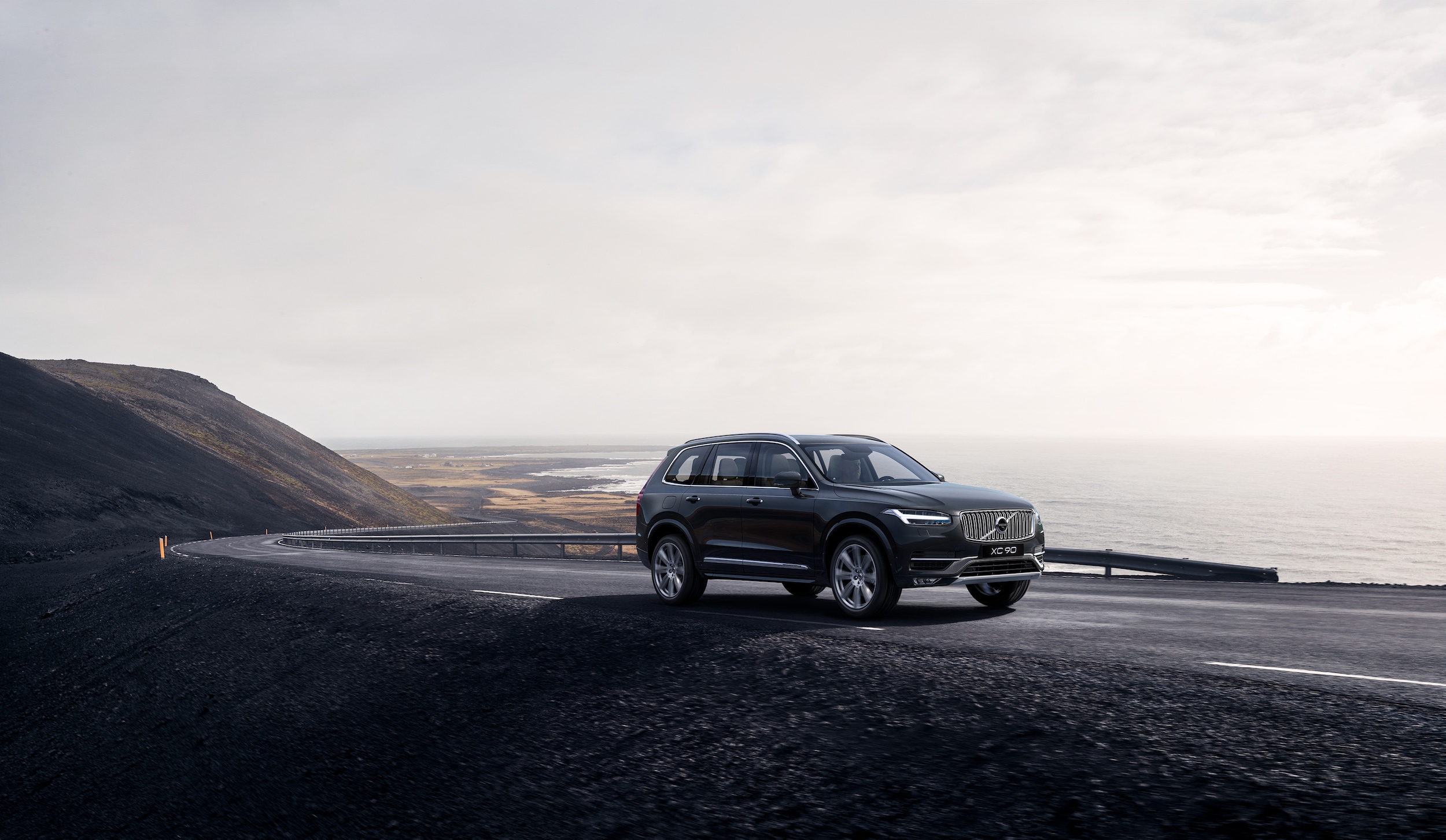 ​
Finding the right luxury SUV can take a lot of work as there are many brands to look through and most of those luxury brands have several SUV options for Santa Rosa drivers to consider. If you're a car shopper beginning this search, Volvo and Audi are two brands you're likely to consider, and they each have a variety of luxury SUVs for sale. To help those Bay Area car shoppers looking into a new luxury SUV, we've highlighted the differences between the Volvo XC90 and Audi Q7 as well as the Volvo XC60 and Audi Q5, which you'll see below!
Volvo XC90 vs. Audi Q7
These are the three-row SUVs of the luxury brands, which makes them options for families around our Santa Rosa Volvo dealership. They each have lots of space for passengers in the front two rows, but the Volvo XC90 has more room in its third row, so it's a better option than the Audi Q7 for drivers that may need to fill the rear row with adults. That space also shows up in max cargo space specs, where the XC90 has more than the Q7, and other advantages of the XC90 include a plug-in hybrid engine that the Q7 doesn't have as an option, which makes the Volvo XC90 the greener option!
Volvo XC60 vs. Q5
Not every Bay Area driver looking at luxury SUVs needs three rows, so these luxury two-row models are other SUV options with lots of fans. The Volvo XC60 comes out on top in cabin space whether it's for passengers or cargo while also providing the more powerful engine option and a plug-in hybrid system you can't find with the Audi Q5. The Volvo XC60 also offers features like a massage seat function and Android Auto that aren't available with the new Audi Q5, so the 2019 XC60 is smarter, more powerful, and more efficient.
Whether you require a two- or three-row luxury SUV, you'll find that the Volvo brand has some wonderful options that can toe-to-toe with competitors from other luxury automakers. If you'd like to see the advantages of the Volvo XC60, XC90, or any of the other offers in our new vehicle inventory, you can visit our Santa Rosa dealership any time that works for you!